About Us
Collen Pillar Airport - Your Gateway to Hassle-Free Travel
Located in Mpumalanga, RSA, Collen Pillar Airport is a state-of-the-art facility dedicated to providing top-notch travel services. With our advanced technology and world-class amenities, we ensure a seamless and sophisticated travel experience for all our passengers.
"Efficiently transport your cargo with Collen Pillar Airports' chartered cargo aircraft. Our tailored solutions ensure timely and secure delivery for your business needs."
"Experience personalized chartered group flights with Collen Pillar Airports. Our expert team tailors bespoke itineraries for your group's needs, ensuring a safe, quick, and stylish arrival."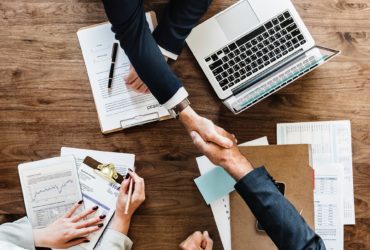 "Private and business chartered flights with modern aircraft and exceptional amenities. Our goal is to exceed your expectations and create an unforgettable travel experience."
Our Landing Strip
Experience the Beauty of Mpumalanga with Our Premier Landing Strip
Nestled in the heart of South Africa's Mpumalanga province, this landing strip offers an exciting and unique experience for pilots and passengers alike. Here are some details:
Location: Surrounded by lush greenery, rolling hills, and stunning natural scenery, the landing strip is situated in a prime location for anyone looking to experience the beauty of South Africa's landscape.

Size: Measuring approximately 1,800 feet long and 100 feet wide, the landing strip is spacious enough to accommodate a wide range of aircraft, from small single-engine planes to larger commercial planes.

Surface: The landing strip is made of smooth asphalt, making for a comfortable landing and takeoff experience.

Navigation aids: The landing strip is equipped with a range of navigation aids, including runway lighting, PAPI lights, and a VOR/DME.

Approach: The approach to the landing strip is marked by a series of visual cues, including a clear flight path, white markers on either side of the runway, and green marker lights at the threshold of the runway.

Facilities: The landing strip is equipped with a range of facilities, including a comfortable passenger lounge, restroom facilities, and a parking area for aircraft.
Whether you're a seasoned pilot or a first-time flyer, this landing strip in Mpumalanga is sure to provide an unforgettable experience. With its stunning natural surroundings, top-notch facilities, and excellent navigation aids, it's the perfect place to touch down and explore all that this beautiful region has to offer.
Our Hanger
Secure and Professional Aircraft Storage and Maintenance in Our State-of-the-Art Hangar
Our hangar is a state-of-the-art facility designed to provide optimal protection and maintenance for your aircraft. It features a spacious, climate-controlled interior with ample room for aircraft storage and maintenance activities. Additionally, our team of experienced mechanics and technicians are always on hand to provide the highest level of service and support for your aircraft.